Postpartum: Getting Back into Exercise Gently
After giving birth, you can get back into shape without rushing. How long should you wait before getting back into regular physical activity, which exercises are best suited to the postpartum period and which disciplines should you try to get back into shape gently? The #ProFormTeam gives you advice on how to make the right decisions!
Postpartum Exercise: When is the Right Time for Me?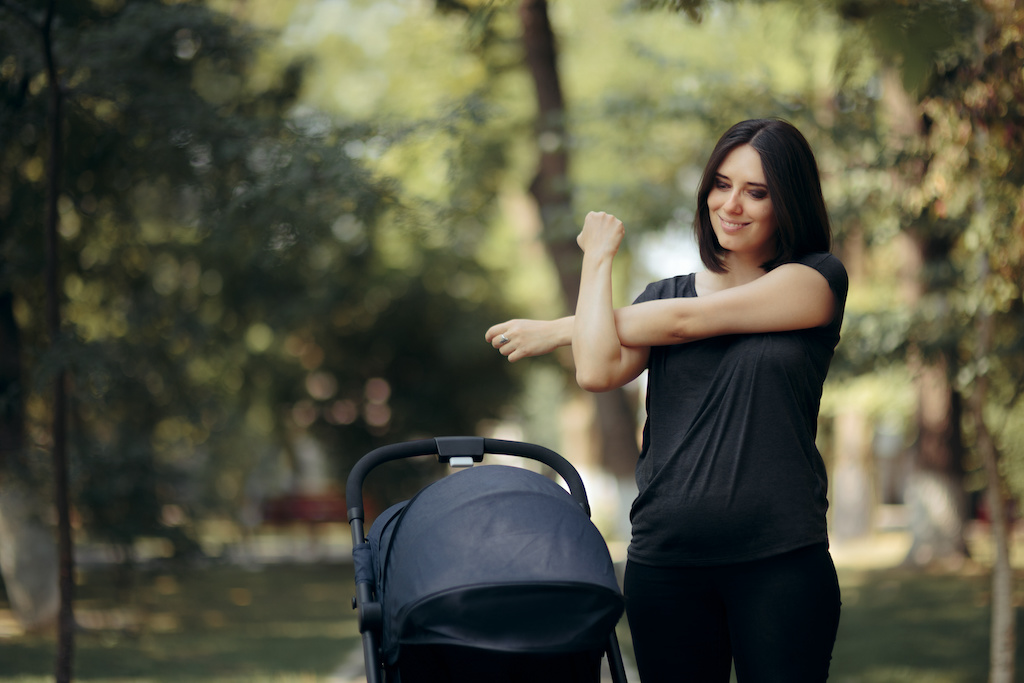 After 9 months of pregnancy and childbirth, your body has been put to the test, but for the best of reasons. To regain your pre-pregnancy tone and help your body get back to normal after this period of upheaval, you need to do things in the right order and find out about the steps to take to get back into exercise:
Everyone is different. The right time to resume physical activity depends on how the birth went and your state of health. You will be surrounded by health professionals who can guide you and answer your questions. If they know that you want to start exercising again, they will give you the go-ahead as soon as they think you are ready and advise you on what to do.
You can rely on a benchmark, as the decision is often linked to the postnatal visit, which takes place 6 weeks after the birth. Depending on whether the birth was vaginal or caesarean and whether there was an episiotomy or not, the amount of time you need to rest before resuming regular physical activity will differ.
Before practising your usual sport or starting a new physical activity, retrain your perineum and abdominal muscles: this is the first step towards resuming exercise, and it must be done gently. This is a very important step that should be done before thinking about doing anything else!
Perineum Retraining (and Rest): Activities You Can Try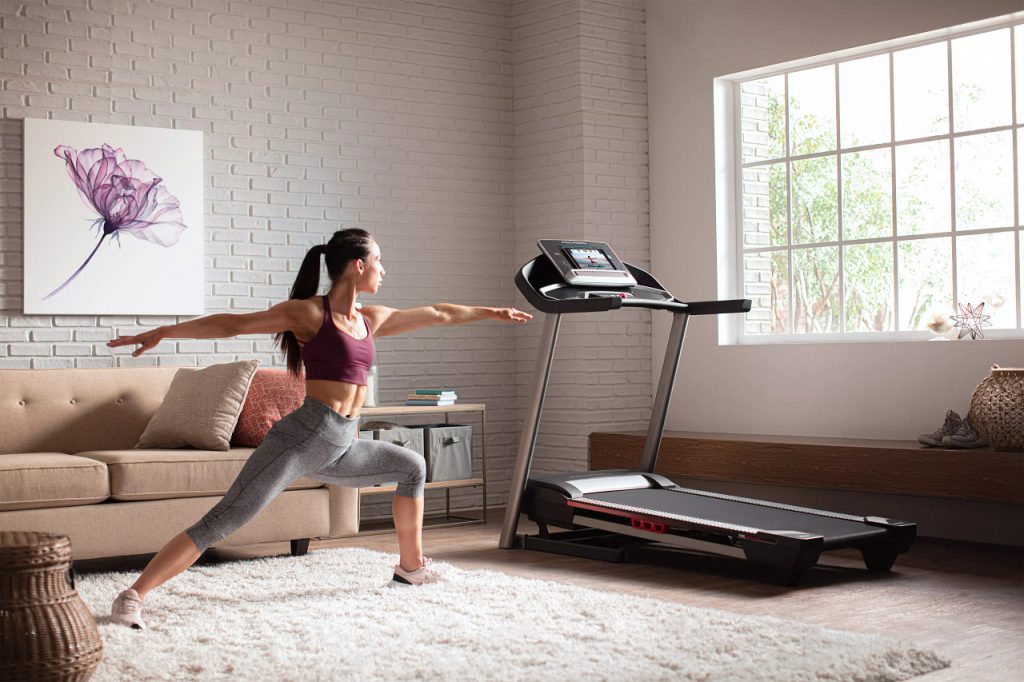 To resume exercise after childbirth, you should choose a gentle activity that does not compromise the work you have done in recent weeks to re-strengthen your perineum, for example:
Swimming, with the only condition being that your doctor approves if you are in the healing phase (caesarean section or episiotomy). You won't feel the weight of your body, and you can relax and forget everything! If you want, you can try a baby swimming session to create some bonding moments with your new little one.
Walking with the pushchair or the pram is possible as soon as you can. Start with short walks to get some fresh air, stretch your legs without going too far from home, and take it easy for the first few times.
Continue exercises to strengthen the perineum alone at home and take the opportunity to do some muscle strengthening movements without equipment, not forcing yourself and avoiding jumps and impacts.
Take up postnatal yoga: many postures help to strengthen the perineum and abdominal muscles.
My Fitness Programme for a Gentle Recovery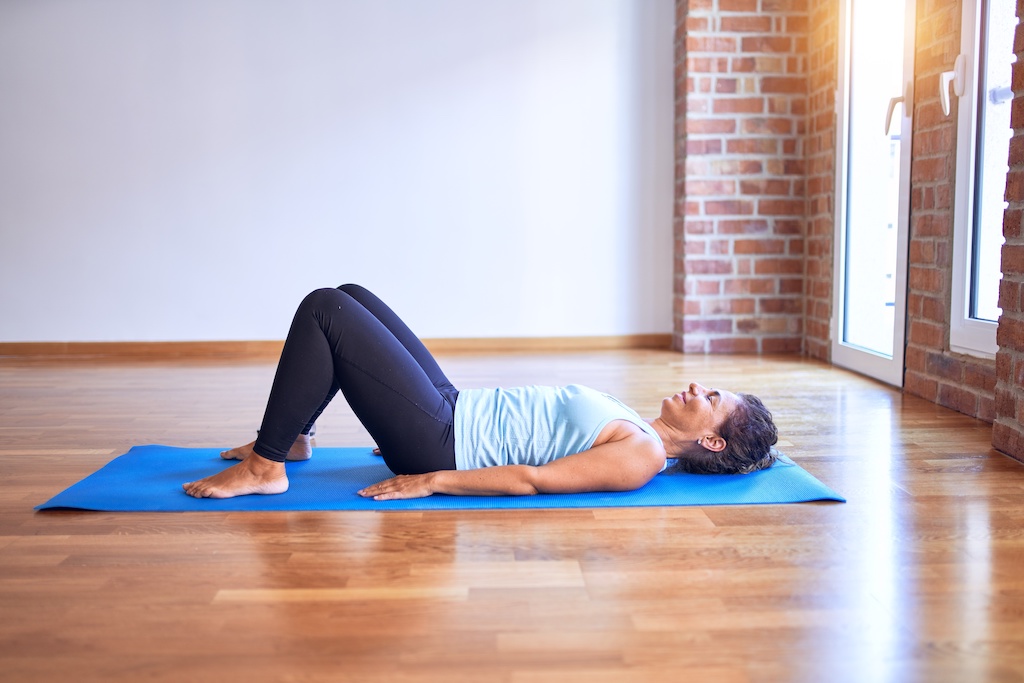 This sequence of 3 movements inspired by postnatal yoga, stretching and Pilates can be a good basis for a gentle resumption of training when you're ready:
Lying on your back with your legs bent, grasp your knees with your hands, bring them towards your chest and slowly rotate your knees apart and together to stimulate the perineal area.
Realign your spine by doing the bridge: lying on your back with your feet flat on the floor, gently raise your pelvis, supporting your lumbar vertebrae with your hands, without forcing or arching your back. Hold a few breaths, then rest your back flat on the floor. Repeat several times, taking breaks.
To test the stomach muscles, try a hypopressive postpartum abdomen exercise to tone your pelvic floor and preserve your perineum: lying on your back, arms at your sides, exhale the air from your lungs by bringing your navel closer to your spine, even when you've finished breathing out, continue to contract your abdominal muscles to hollow out your stomach gently. When you reach the maximum range of movement, hold the position for 10 to 20 seconds, keeping the belly hollow even when you inhale, using your deep abs. Gradually return to normal breathing and relax your stomach. You can do this exercise in sets of 5 minutes per day.