New and Trendy Sports for Fun and Fitness
Today, I am discovering other experiences, thanks to new sport-related ideas. To combine performance, pleasure and well-being, I am reinventing myself by exploring new physical activities. Whether indoors or outdoors, there are many original ways to exercise: It's up to me to find my own way!

Physical Activity: My Source of Fun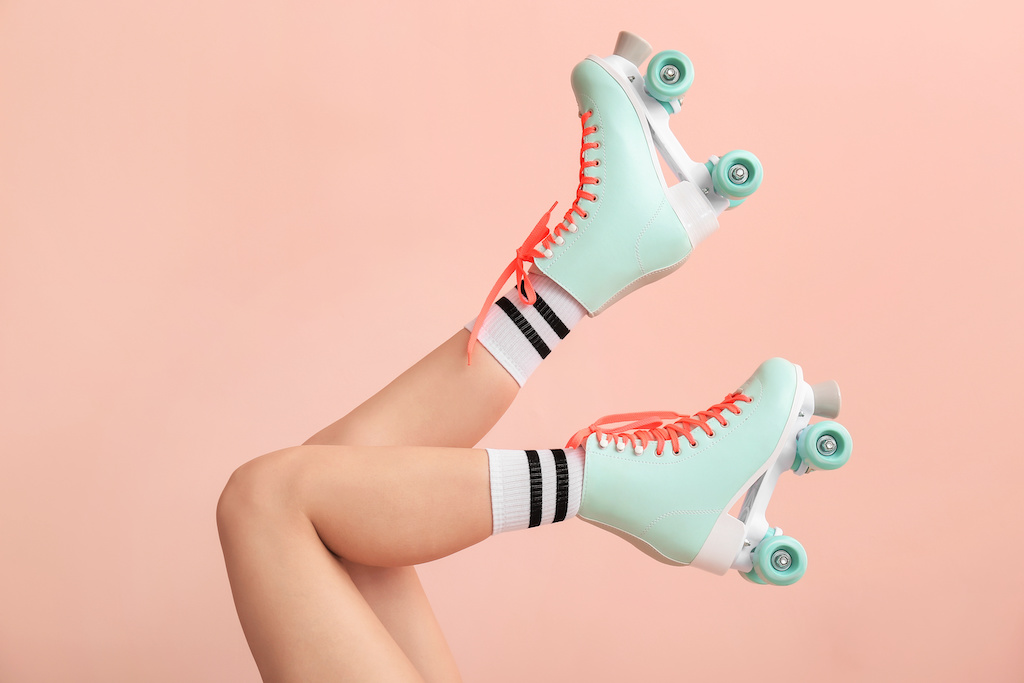 The more I move, the better I feel in my body and mind! There is nothing better than letting loose, losing weight and relieving stress. To make sure I never get bored, I can try out a trendy new sport from time to time. By incorporating a new physical activity into my schedule, I can enjoy myself and even forget that I'm exercising!

4 Good Reasons to Broaden my Horizons

Walking, running, cycling, working, eating, sleeping, rinsing and repeating – as time goes by, you come to integrate physical activity so well into your routine that the sessions may seem a little too alike. If you feel like this, these are 4 signs that indicate it may be time for you to revise your classics:
I no longer update my exercise schedule because I always follow the same programme on the same day at the same place.
My sessions are getting easier and (who would have thought?) almost TOO easy! Yet, on the other hand, it takes me longer to reach my goals because my body has got used to the effort.
I stopped putting a star in my activity logbook when I managed to complete my session (but what happened to my little victory dance when I exceed my goals for the day?).
Instead of letting loose during my session or blowing off steam during my favourite songs, I think about work or make my shopping list in my head. I need something new!
6 Trendy Sports-Related Ideas to Test this Year: Challenge Accepted!

It's time to test the 6 fun new activities that the #ProFormTeam has found for me. I have the freedom and the excitement of discovery with these 6 different indoor and outdoor activities! Who said I had to do the same thing as everyone else? My activity makes me smile even after the session is over and is a real conversation starter during coffee breaks!
Here are 3 Physical Activities to do Indoors or at Home

These 3 indoor activities will spice up my fitness routine:
With rebounding, or jumping, I burn a lot of calories and work my cardio while strengthening my muscles and joints. By bouncing on a mini-trampoline, I improve my balance, activate my blood circulation and eliminate toxins; all this in weightlessness, with a wonderful feeling of reverting back to childhood!
I surf in all seasons and sculpt my body with Surfset Fitness. Standing on the board, It's almost like I can feel the movement of the waves while I work on my balance and strengthen my abs, legs and buttocks.
I'm doing battle ropes! Open to all, this trendy workout consists of swinging your arms to move two heavy ropes, 9 to 20 metres long and 3 to 5 centimetres in diameter. The movements tone and strengthen my arms, back, buttocks and thighs.

3 Trendy Outdoor Activities

If I want to take advantage of my fitness sessions to get some fresh air, all I have to do is try these 3 outdoor activities that are out of the ordinary:
With Macadamtraining, the city becomes my new playground. I shape my figure without thinking about it by alternating muscle strengthening and cardio exercises. Anything is possible: I slalom between light posts, walk only on the white lines, discreetly contract my buttocks in the queue… In the city, the opportunities to build muscles of steel while moving on concrete are endless.
Solo, as a family or in a team, I participate in disc golf. During a course, I send a frisbee flying into metal baskets in a minimum of throws! This mixed and intergenerational discipline is ideal for challenging yourself and playing sports while having fun.
The Vertical Kilometre run is great for me if I like to challenge myself. Alone or with my friends, I climb the steps two by two and my run ends with a magnificent panorama at the top of a monument or amid nature. The distance doesn't matter. This short but sustained route allows me to experience new emotions with the satisfaction of having reached a new summit!