Fitness and Motivation: How to Start Exercising at Home
Find the motivation to get back into shape at home independently and without constraints. To create your new healthy routine, start with a tailor-made cardio-training programme!
I List the Benefits of Physical Activity to Boost Myself
I know why I want to work out and exercise: To lose weight, stay in shape, build muscles, and so on, but by putting my motivation for fitness into writing, I make sure that I never forget the best parts. Here are 4 mantras to recite to myself on days when I don't feel like putting on my trainers:
I exercise to make myself feel good: Improving my health, maintaining my weight, toning my body, boosting my energy, etc.
After exercising, I am proud of myself, relaxed and in a good mood, so here we go! Once I take the first step of putting on my workout clothes, the rest follows!
Since I've been working out, I've improved my self-confidence and my concentration: I'm more resistant to stress and I'm mentally fitter.

When I'm at home, far from the constraints and obligations of work, I decide when and how I train at my own pace. It's my moment of freedom and I set it up as I want.
If my motivation is not very clear, I take the time to clarify it, otherwise, I risk not being able to resist moments of weakness. What drives me to exercise? Does it allow me to move toward the lifestyle I want?
I Remain Motivated by Outlining the Scope of my Physical Activity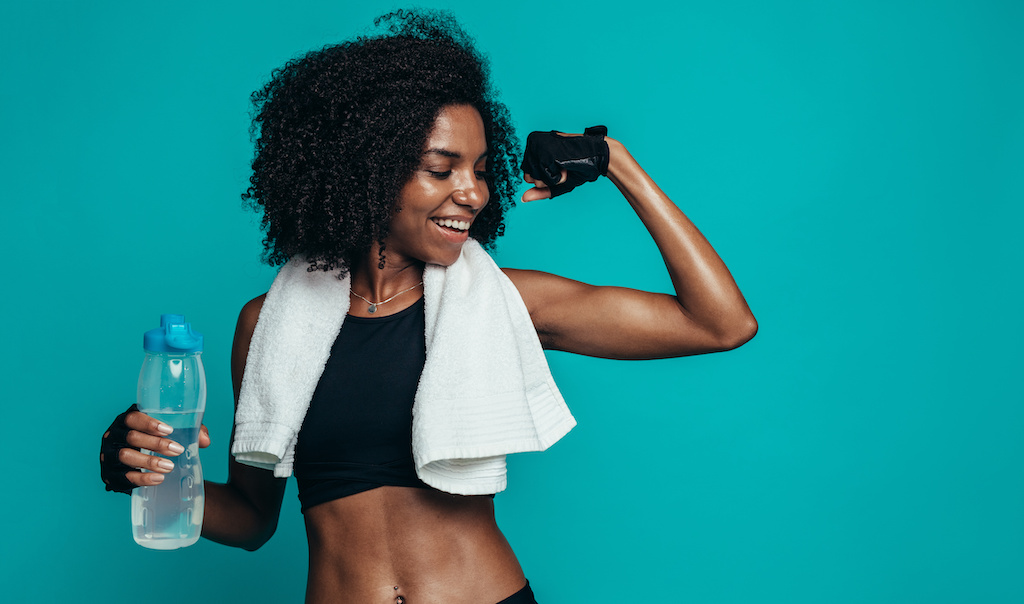 I know myself – if I want to persevere and develop good habits, I will succeed by establishing a solid foundation:
I list my goals so that I have them in front of me and don't stray from my path.
I mark out my path with progressive steps; the "small steps" method will take me over distances that I can't even imagine!
I note each of my little victories so that I can congratulate and reward myself.
If the programme changes along the way or my progress is not as fast as I thought it would be, I put it into perspective: It doesn't matter how fast I go, as long as I'm on the right track! I know where I'm going and how to get there, that's all that matters!
I keep a logbook with my training schedule, ideas for sessions that interest me, the coaching channels I like to follow, my thoughts or feelings of the day and inspirational quotes.
My Personalised Cardio-Training Programme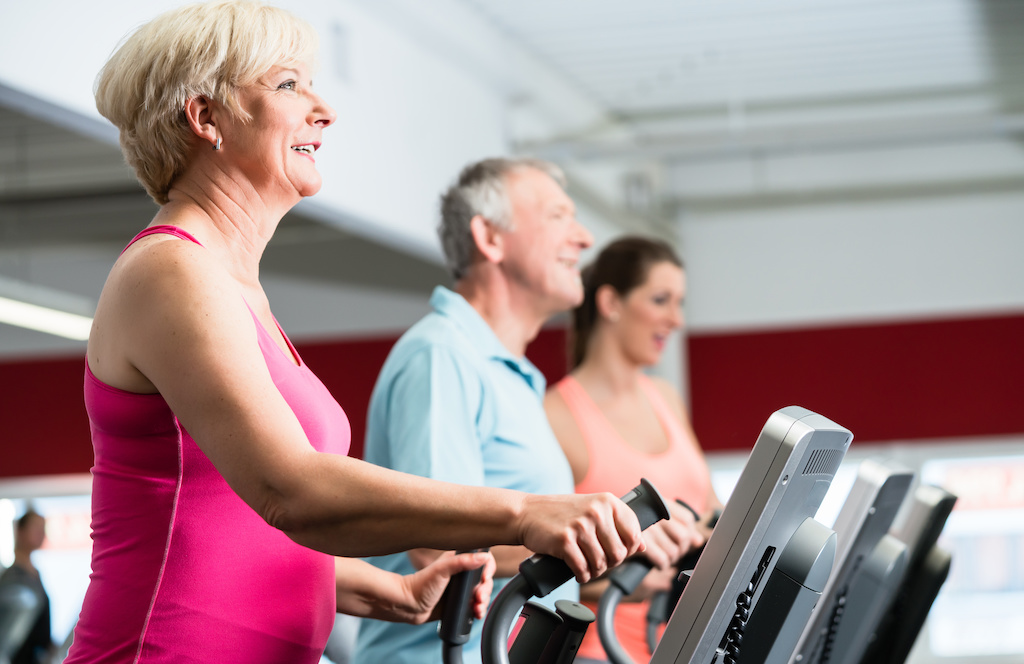 The #ProFormTeam has designed an effective cardio programme with sessions of under 30 minutes for you to create your home exercise routine with. Let's go!
1. Crunches for 40 seconds – rest for 20 seconds. I strengthen my abs by:
Lying on my back with my legs bent and my feet flat, then, I cross my hands and place them behind my ears with my elbows apart.
With my abdominals contracted, I lift my shoulders, keeping my head straight and in line with my chest. I breathe out on the way up and I breathe in on the way down.
2. Push-ups on the knees for 40 seconds – rest for 20 seconds. I strengthen the lower body, abs and shoulders by:
Putting my hands flat on the floor at shoulder width, then, I get down on all fours with my knees together.
I bring my torso closer to the ground by bending my arms, keeping my back straight and my head in line with my body. I breathe in on the way down and I breathe out on the way up.
3. Forward lunges for 40 seconds per leg – rest for 20 seconds. I work my quadriceps by:
Standing with my legs close together, then I put my hands on my waist.
I move one leg forward and then lower the pelvis to form a 90-degree angle with each knee, without letting my knee go past my toes. I keep the heel of my front leg well supported.
I return to the initial position using the strength of my front leg and repeat with the other leg.
4. Squats (without weights) for 40 seconds – rest for 20 seconds. I strengthen my thighs and buttocks by:
Standing with my feet shoulder-width apart, arms stretched out in front of me, then I go down, pushing my buttocks backwards as if I wanted to sit on a chair. I keep my back straight and my abdominals flexed.
I go up without arching my back and without tucking my knees in.
5. Mountain climbers for 40 seconds – rest for 20 seconds. I tone up my legs and strengthen my heart by:
Putting myself in the push-up position with my feet and hands on the ground. With my arms outstretched, I bend one leg and bring it under my chest.
I bring the other leg back while putting the first one back in its original position and I quickly move on as if I were climbing a mountain, but horizontally.
Advice from the #ProFormTeam:
Repeat these exercises 3 times with 1 to 2 minutes' rest between each set to catch your breath.